---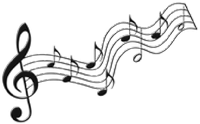 Ken LaVoie: Solo Acoustic Musician
---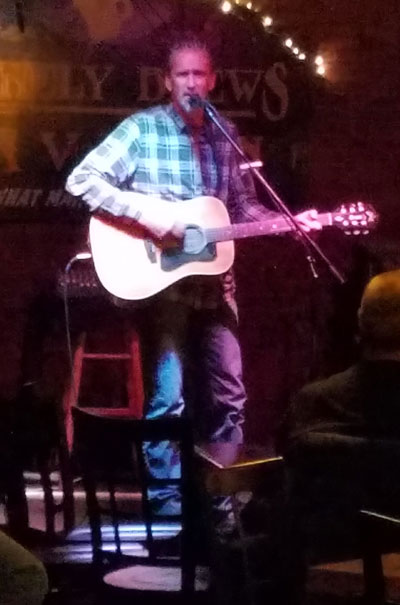 Ken LaVoie is a solo acoustic/electric guitarist & vocalist
from the
Waterville Maine area
, available as a
singer / guitarist (aka solo acoustic musician)
. Ken can also be booked as an opening act on a limited basis. Ken plays covers of songs from the genres of classic rock, southern rock, & new & traditional country. He is less of a "backround music" player and more of a "get you moving and singing along" type. See
complete songlist here
Ken is the former Lead Guitar player for the country / southern rock band
Rick West & Cherokee
from 1997 to 2004. During that time, he won several state level awards, including
instrumentalist of the year
from the
Pine Tree State Country Music Association
in 2000 & 2001, and was awarded the same prize internationally, through the
Country Music Organizations of America
at their
American Eagle Awards
in October 2000.
From 2004 to 2019 he stepped back from the music scene to start and manage several business ventures, with his wife Deb, and to be more available for their young daughter Elissa. Now, in 2019, Ken has decided to fulfill a life-long goal of performing solo.
For more information, visit
Ken's bio page
, &
recordings of his music
, which are updated regularly. Ken can also be reached directly at
ken@kenlavoie.com
Vote for your favorite guitar player here!
---
---
Vision:
From Ken
: I remember playing for Cherokee years ago. From time to time, we'd give our lead vocalist a break and do a couple of songs without him. I remember how hard that was to fill his shoes and make the band still sound full and have that "energy and magic" without him out front. I thought to myself that I'd like to learn how to entertain people with just my guitar and voice. So I've decided to try. I played my first solo gig at
The Pointe Afta
, in Winslow Maine, October 8th 2019, and am currently scheduled there every other Tuesday. My genre is classic rock, southern rock, & new & traditional country.
See my song list here
. I'm semi-retired and don't have any desire to get too busy, but I am available for solo acoustic / electric shows, including fundraising events.
I am doing my best to bring something "different" to my audience. Solo acoustic musicians tend to focus on a good beat and smooth vocals. Having been a lead guitar player, I can't be satisfied just strumming. I like to add some dynamics, something to set me apart.
For booking, please
send an email with details
or call Deb at (207) 314-4029, and we'll reply in a timely manner.
---
Book Updates:
Ken's latest book,
Real Estate Rebel
, is available in paperback, ePub, Kindle, etc.
here
. His first book,
How to Start a Lawn Care Business a Whole New Way!
is self-published by Lulu.com and is available at Barnes and Noble
(bn.com)
as well as
Amazon.com
.
Hold Daddy's Hand
is in the process of a complete rewrite and is unavailable for the moment.
---
Food For Thought:
"Without liberty, individual freedom, property rights–the ability to say, "I created this ... this is mine," our spirits shrink and anything more than mediocrity must be coaxed out by the point of a gun (literally and figuratively). We must preserve individual liberty and the right to keep the fruits of our labor, AND we must solve the problem of poverty and hunger; but we cannot do the latter at the sacrifice of the former, because we will have neither.--Ken LaVoie"
---
EGO
(ee-go)
The self, especially as distinct from the world and other selves.
In psychoanalysis, the division of the psyche that is conscious, most immediately controls thought and behavior, and is most in touch with external reality.
That which says we are separate / Our "story"
SPIRIT
(spi-rit/spi-ret)
the vital principle or animating force within living things
That which says we are one / Our "being"

---